antarwasna sexy milf will take anything in her pussy even his foot. http://www.kambisexstories.net/ tamilsexstories.world
Executive Team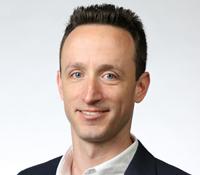 Anthony Schwartz, PhD – Chief Executive Officer, Founder
Anthony has over 15 years of experience in the biotechnology industry founding over 10 startups and serving in executive positions of Athencion Biotech, Interthyr Corp, XTELL Corp and BioVisors Consulting. He has raised millions in non-diluted funding, supported the development of an FDA approved diagnostic and a moved pipeline of oncology and autoimmune therapeutics through IND. He worked with the National Institutes of Health/National Cancer Institute to advance Morphiex's lead CD47 asset, MBT-001, into the clinic and is considered a Key Opinion Leader in the CD47 space. He is also a Professor at The Johns Hopkins University, published multiple publications in prestigious journals and holds patents on a class of drugs attenuating the immune system for the treatment of cancer and diabetes. Anthony received his Ph.D. from Colorado State University in Biomedical Engineering with research focused on the immune system's role in cancer, novel radiation therapies and stem cells.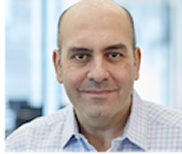 togeny.com/team/chris-garabedian/" target="_blank" rel="noopener noreferrer">Chris Garabedian – Chairman of the Board
Chris has a broad base of experience and a track record of success across his 25 years in the pharma and biotech industries, including at two of the most successful biopharma companies over the last 20 years, Gilead and Celgene. Most recently, Chris served as the President and CEO of Sarepta Therapeutics from 2011 to 2015, overseeing the turnaround of a company that is now a commercial stage leader in the genetic technology space after leading the development of the company's Duchenne Muscular Dystrophy program. Prior to Sarepta, Chris served as VP of Corporate Strategy for Celgene from 2007 to 2010. Prior to Celgene, Chris served in a number of global leadership roles at Gilead from 1997 to 2005, including as VP of Corporate Development, VP of Medical Affairs and VP of Marketing. Chris is currently on the Board of Directors of MassBio, on the Board of Advisors for the Keck Graduate Institute and serves as a Senior Advisor for the Boston Consulting Group to their healthcare practice group.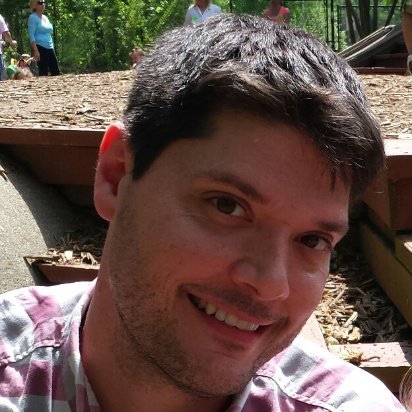 Peter Sazani, PhD – Head of Preclinical/Early Development

Pete brings more than 16 years of executive leadership experience in preclinical drug development in small and medium biotech with expertise spanning multiple disease areas including oncology, neuromuscular and infectious diseases. Prior to joining Morphiex, Pete was the Head of Medical Affairs and Patient Advocacy at Marathon Pharmaceuticals, leading medical and patient outreach to accelerate FDA approval of Emflaza, a treatment for Duchenne Muscular Dystrophy (DMD). Pete was also the Executive Director of Preclinical Development and Medical Affairs at Sarepta Therapeutics where he led multiple IND applications including the recently approved Exondys51 for DMD. Prior to that, Pete was co-founder of Ercole Biotech, a startup company devoted to the developing oligonucleotides that control pre-mRNA splicing as therapeutics which ultimately led to the development of Exondys51. Pete obtained his PhD from The University of North Carolina at Chapel Hill in Pharmacology and his Bachelor's in Biochemistry from Binghamton University.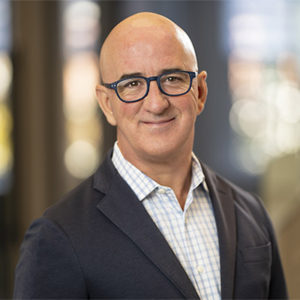 Fred Callori – SVP Business Development
Fred has over 20 years experience in formation, structure, financing and overall corporate development of early stage life science companies. Prior to joining Morphiex, Fred was a Partner in the Life Science and Emerging Companies practices of Choate, Hall & Stewart LLP, a Boston law firm ranked among the most active firms worldwide for private equity and venture capital deals. During his 20-year tenure at Choate, Fred developed deep expertise in the formation, structure, financing and overall corporate development of early stage and emerging life science companies, including representing leading venture capital and institutional investment firms focused on investing in the sector. Fred holds a JD from Boston University School of Law and a BA in Economics from Binghamton University.
to_heathshot-e1528148868574.jpeg" alt="" width="200″ height="175″ />
to-Pantoja" target="_blank" rel="noopener noreferrer">David Soto-Pajota, PhD – Scientific Advisor
David received his BS in Biology from the University of Puerto Rico Mayagüez Campus and his PhD in in Molecular Genetics & Genomics from Wake Forest School of Medicine. He completed a post-doctoral research fellowship with Dr. David D. Roberts in the Laboratory of Pathology at the NIH-National Cancer Institute, were he devoted his effort in understanding responses of ionizing radiation in normal tissue injury as well as establishing CD47 as cancer immunotherapy target.  After his training he received the NCI Transition Career Development Award-K22 and began his independent career as an Assistant Professor at Wake Forest University School of Medicine. As a faculty member he has obtained the Radiation Research Society Early Investigator Award, the Young Investigator Award from the METAvivor foundation among other recognitions. The research in his lab focuses on examining mechanism of immune cell metabolism to enhance responses to immunotherapy as well as the prevention of cancer therapy-related side effects. Dave's research program serves as a platform to mentor students from diverse levels and backgrounds so they can continue to pursue careers in science.